Locations Where Global Pump is Represented
Global Pump is represented throughout the US and Canada and worldwide in Europe, Russia, South Africa, Mexico, South America, and Australia. We have company-owned offices and warehouses in Baltimore, Michigan City, Omaha, Houston, Daytona, and Michigan, in addition to our network of authorized distributors. Ask Global Pump for more information.
Contact your local Account Manager today at 866.360.PUMP.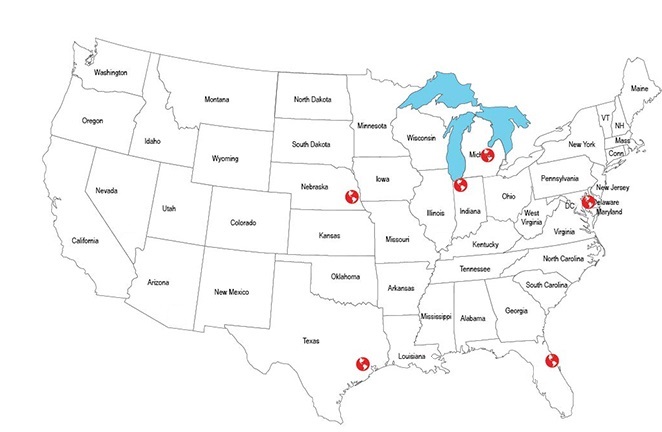 Visit our company-owned locations below.
Name
Address
Contact
Mersino Baltimore

5817 Allender Road
White Marsh, MD 21162

Office: 410.335.6500
Mersino Davison

10162 East Coldwater Road
Davison, MI 48423

Office: 810.653.4828
Mersino Daytona

411 Timaquan Trail
Edgewater, FL 32132


Office: 386.426.2411
Mersino Houston
1960 North Starpoint Drive
Houston, TX 77032
Office: 281.860.0808
Mersino Davison
10162 East Coldwater Road
Davison, MI 48423

Office: 810.658.3472

Mersino Michigan City
600 Lumber Center Road
Michigan City, IN 46360
Office: 219.210.3477
Mersino Omaha
6950 Q Street
Omaha, NE 68117
Office: 402.932.0801
Mersino South Africa
290 De Boulevard
Silverton, Pretoria South Africa
Office: +071.258.2283
For more information on our distributor locations, call 866.360.PUMP.